Wendy's 506 Dingens in Buffalo, NY
Opens At 6:30 AM
Opens At 6:30 AM
Opens At 6:30 AM
Opens At 6:30 AM
Opens At 6:30 AM
Opens At 6:30 AM
Opens At 7:00 AM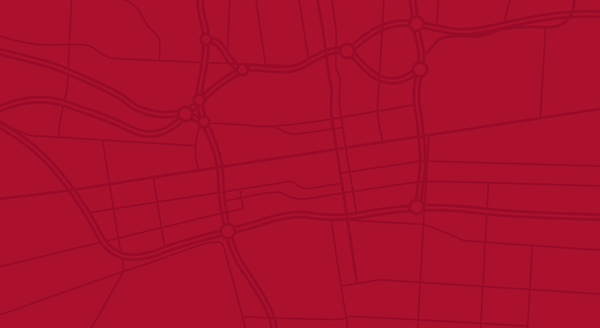 Contact
Order Online
At This Location:
Breakfast

Coca-Cola Freestyle

Mobile Ordering

Mobile Payment

Wi-Fi

Open Late

Open Late

Open Late

Open Late

Open Late

Open Late

Open Late
Restaurant Hours
Day of the Week
Hours
Monday

9:00 AM

-

10:00 PM

Tuesday

9:00 AM

-

10:00 PM

Wednesday

9:00 AM

-

10:00 PM

Thursday

9:00 AM

-

10:00 PM

Friday

9:00 AM

-

10:00 PM

Saturday

9:00 AM

-

10:00 PM

Sunday

9:00 AM

-

10:00 PM
Breakfast ends at 6:30 AM
Breakfast ends at 6:30 AM
Breakfast ends at 6:30 AM
Breakfast ends at 6:30 AM
Breakfast ends at 6:30 AM
Breakfast ends at 6:30 AM
Breakfast ends at 7:00 AM
Holiday Hours May Vary
Drive Thru Hours
Day of the Week
Hours
Monday

6:30 AM

-

1:00 AM

Tuesday

6:30 AM

-

1:00 AM

Wednesday

6:30 AM

-

1:00 AM

Thursday

6:30 AM

-

2:00 AM

Friday

6:30 AM

-

2:00 AM

Saturday

6:30 AM

-

2:00 AM

Sunday

7:00 AM

-

1:00 AM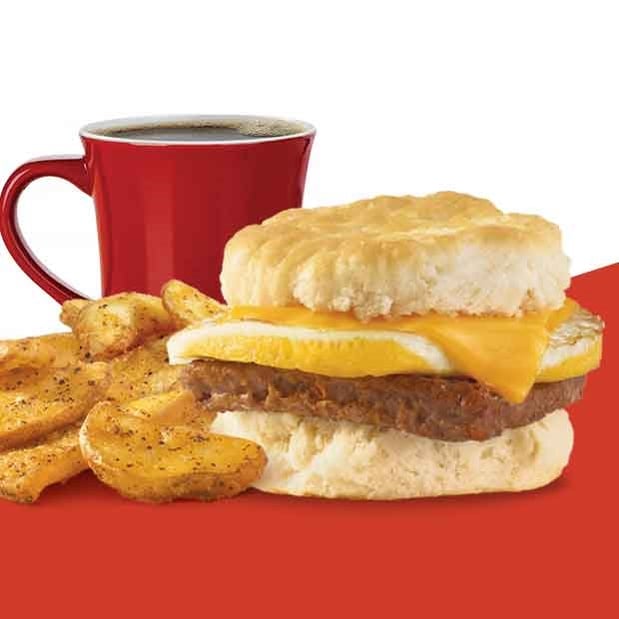 Rise. Save $2. Grind.
It's easier to hit the day if you've already chalked up a W. Get out of bed and get on our app to save $2 on any breakfast combo with the offer. Because after saving money and crushing a biscuit, crushing the rest of the day is nothing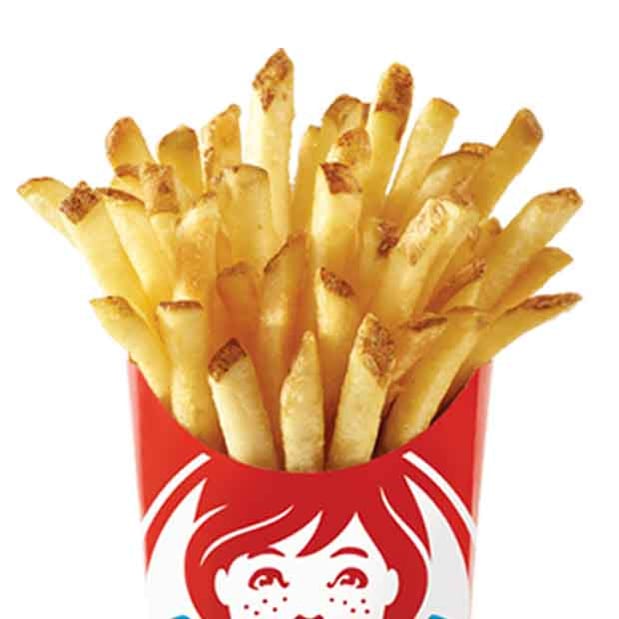 Hot & Crispy & Free
If you're getting Wendy's, you're also getting Wendy's fries. Burger and fries? Salad and fries? Fries and fries? Whatever you choose, mobile order with the offer in the app and get those medium fries for FREE.
What's New at Wendy's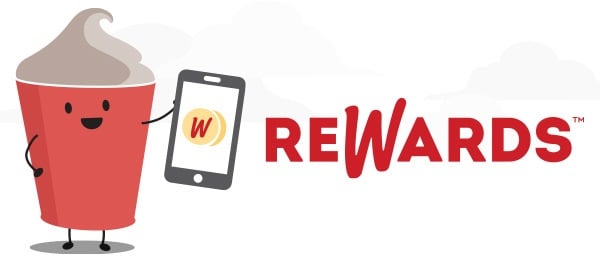 Wendy's Rewards is Here!
Earn 10 points for every $1 you spend, and then trade those points in for a free...whatever you love to get here—which, let's face it, is just about everything.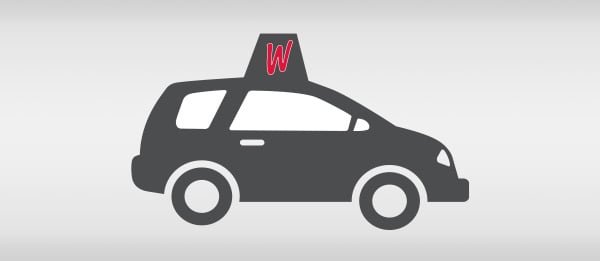 Get it Delivered
Craving a Dave's Double®? Crispy nuggets? A Frosty®? You're in luck. Order Wendy's in-app or thru DoorDash, Grubhub, Postmates or Uber Eats and get it delivered to your door.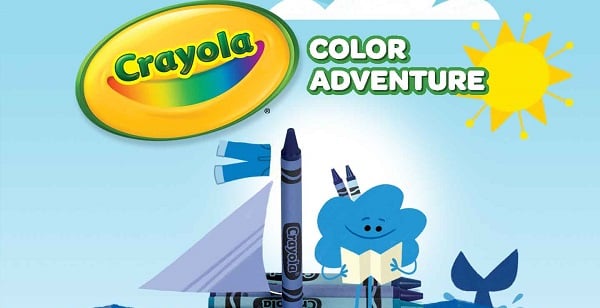 Crayola Color Adventure Kids' Meal Activity
Each Color Adventure kit comes with three Crayola crayons in different shades. Kids can explore both the color wheel and color variation when they complete activities on the double-sided two-foot-long posters. There are six crayon activity kits to collect!
Featured Menu Items
Hot Honey Chicken Biscuit

A crispy, chicken fillet, perfectly seasoned and dripping with habanero hot honey sauce on a fluffy buttermilk biscuit. It'll kick you awake, then kiss you good morning.

Vanilla Frosty®-ccino

Smooth, cold-brewed coffee swirled with our legendary vanilla Frosty mix and served over ice.

Breakfast Baconator™

Grilled sausage, American cheese, Applewood smoked bacon, a fresh-cracked grade A egg, (deep breath) more cheese and more bacon all covered in swiss cheese sauce. Don't just break your fast. Destroy it.
Featured Menu Items
Strawberry Frosty®

A light and fruity spin on your favorite thick and creamy dessert. Sweet as a freshly picked strawberry, perfect for a freshly dipped fry.

Summer Strawberry Salad

Made fresh daily with our Wendy's® signature lettuce blend, herb-marinated grilled chicken breast, a three-cheese blend of Parmesan, Asiago, and Romano, Applewood smoked bacon, and, of course, strawberries. All topped with candied almonds and Marzetti® Champagne Vinaigrette. Raise a glass because this tasty of a salad deserves a toast.

$5 Biggie™ Bag

Now you can choose between a Jr. Bacon Cheeseburger, Crispy Chicken BLT, or Double Stack™ to go with your 4 PC. nugg, small fries, and small drink.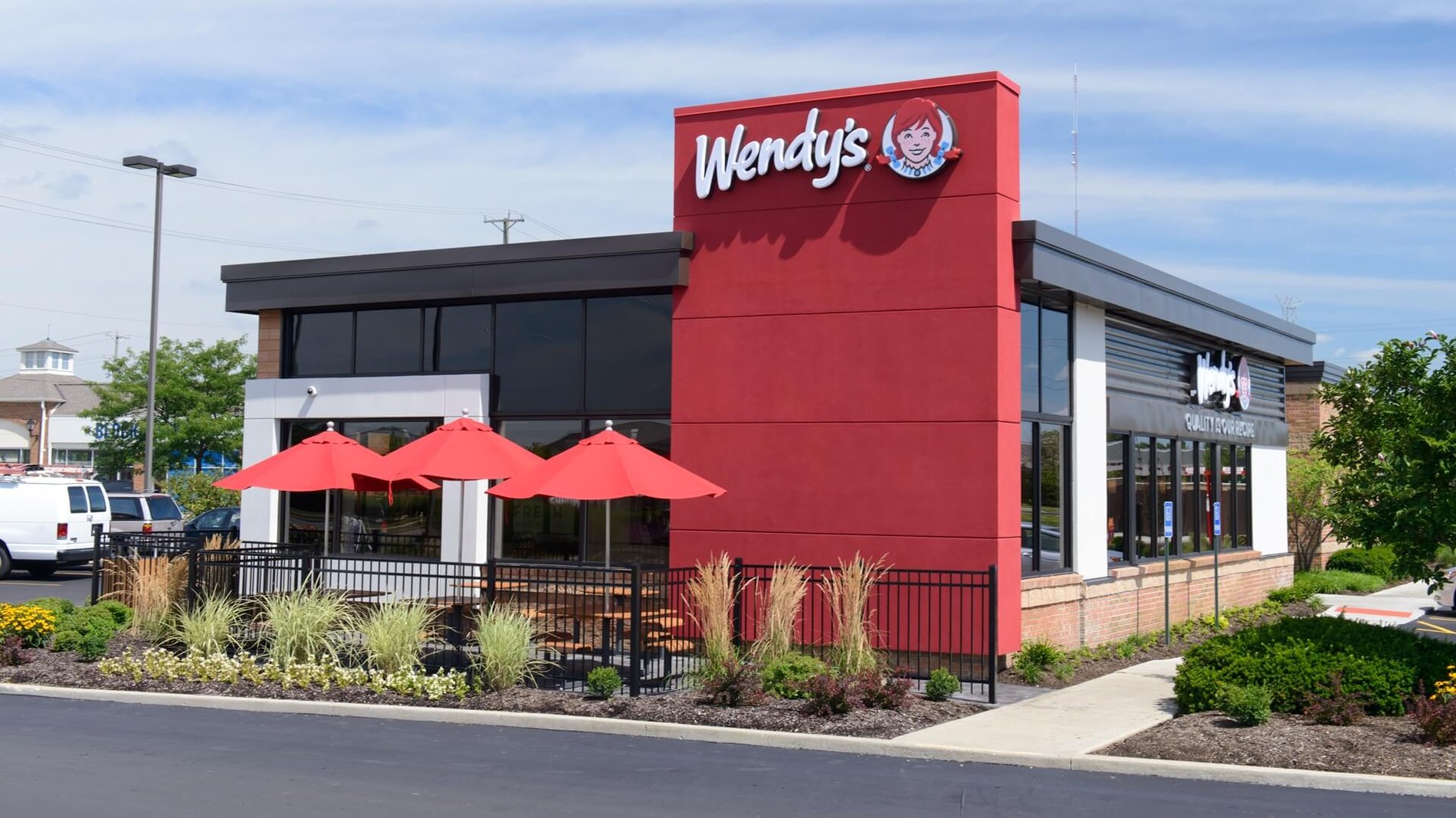 About Wendy's 360 Dingens
At Wendy's in Buffalo, NY, we got breakfast, lunch, and dinner. From fresh-cracked eggs to fresh, never-frozen beef, We Got You®.

Our square-pattied hamburgers always bring the freshness, our chicken sandwiches changed the game, and you know you love our nuggets. But we also got fresh-made salads, hot and crispy fries, even old-school chili and baked potatoes. You can start strong with one of our new breakfast sandwiches and a coffee drink, or satisfy your sweet tooth with a Frosty® or something from our bakery. From Kids' Meals to meal deals, our menu is stacked with value.

So, stop by Wendy's at 360 Dingens in Buffalo, NY. And don't forget to download our app for restaurant info like hours, menu, nutrition, and exclusive deals.

Fresh beef available in the contiguous U.S., Alaska and Canada.
wendys.com
Frequently Asked Questions
Is 506 Dingens Wendy's still open?
Yes! Just as we are committed to serving the best quality food every single day, we are committed to serving you during this time.
Is Wendy's delivery available near me?
To find out if delivery is available near you, go to our app or order.wendys.com. and enter your delivery address into the "Get It Delivered" Search Delivery Address field.
Is Wendy's hiring in Buffalo, NY?
To check if this Wendy's location is currently hiring, visit our Careers page, enter Buffalo, NY into the appropriate form fields and submit your search. If any jobs are currently available at this location or one nearby, they should appear within the results list. If there are no open positions at your preferred restaurant at the time of your search, we recommend checking back often.
How do I contact Wendy's with questions or feedback about this location?
Feedback about your experience with this Wendy's location may be provided to our Customer Care team. To reach out through Live Chat or to leave a message, please visit our Contact page; use 888-624-8140 to call. You may also provide feedback by filling out a Wendy's Customer Satisfaction Survey. You will need to refer to your receipt for the restaurant number, date and time of visit. If you need to reach this location directly, please call (716) 824-3011.
Where can I buy Wendy's gift cards?
Wendy's gift cards are available in-restaurant, through several brick & mortar and online retailers and through our own online shop. To place an individual or bulk order online, please visit our gift card portal. Already have a gift card? Check your balance!
Where can I find menu pricing?
Pricing may vary slightly depending on your location. To see menu prices for the Wendy's of your choice, please visit order.wendys.com. or the mobile app. Once you've selected your location, prices should appear for each menu item.
Where can I find nutrition and allergen information?
This information can be found on our menu website, within our mobile app and in-restaurant. To access via our website or mobile app: Click through to a specific menu item and then select the blue "Nutrition & Allergens" link found underneath the description and calorie count. If you are on the Wendy's website or the mobile app, you'll notice that the nutrition statistics will update as you customize your order. A nutrition information poster is also located in each Wendy's restaurant. A crew member will be happy to assist in directing you to it.
Is Wendy's open on Sundays?
Is this a real question? We could never deprive you of Wendy's for an entire day every single week. Yes, we are open. We Got You®, even on Sundays.
Does 506 Dingens Wendy's serve breakfast?
Yes, this Wendy's location in Buffalo, NY serves breakfast! Go to order.wendys.com. or the mobile app, select this location, and choose from our selection of breakfast combos, croissant, biscuit and classic sandwiches, coffee and sides.