Wendy's

9800 Fredriksburg Rd
Opens At 10:00 AM
Opens At 10:00 AM
Opens At 10:00 AM
Opens At 10:00 AM
Opens At 10:00 AM
Opens At 10:00 AM
Opens At 10:00 AM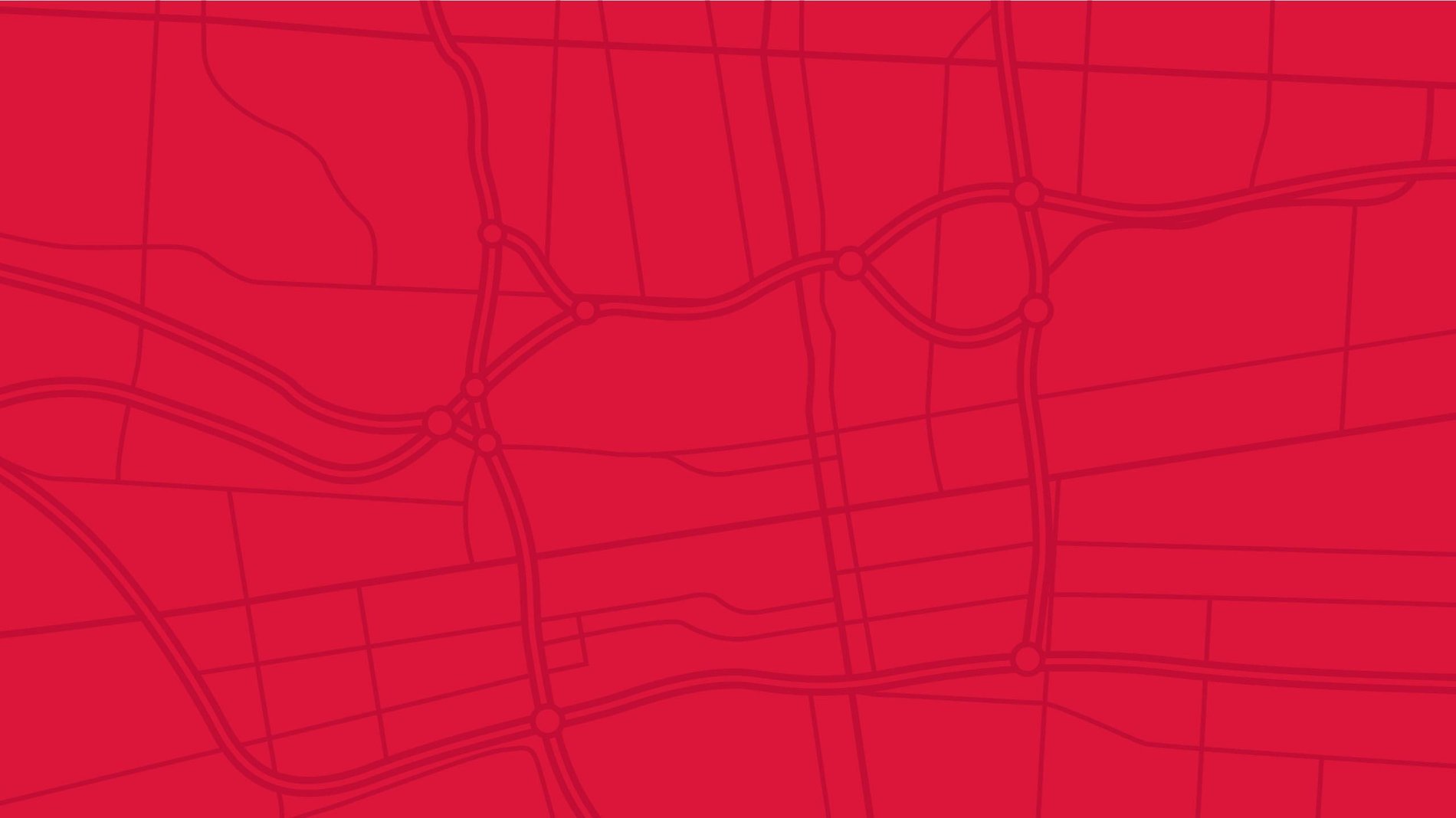 Restaurant Hours
Day of the Week
Hours
Monday

10:00 AM

-

10:00 PM

Tuesday

10:00 AM

-

10:00 PM

Wednesday

10:00 AM

-

10:00 PM

Thursday

10:00 AM

-

10:00 PM

Friday

10:00 AM

-

10:00 PM

Saturday

10:00 AM

-

10:00 PM

Sunday

10:00 AM

-

10:00 PM
Drive Thru Hours
Day of the Week
Hours
Monday

10:00 AM

-

10:00 PM

Tuesday

10:00 AM

-

10:00 PM

Wednesday

10:00 AM

-

10:00 PM

Thursday

10:00 AM

-

10:00 PM

Friday

10:00 AM

-

10:00 PM

Saturday

10:00 AM

-

10:00 PM

Sunday

10:00 AM

-

10:00 PM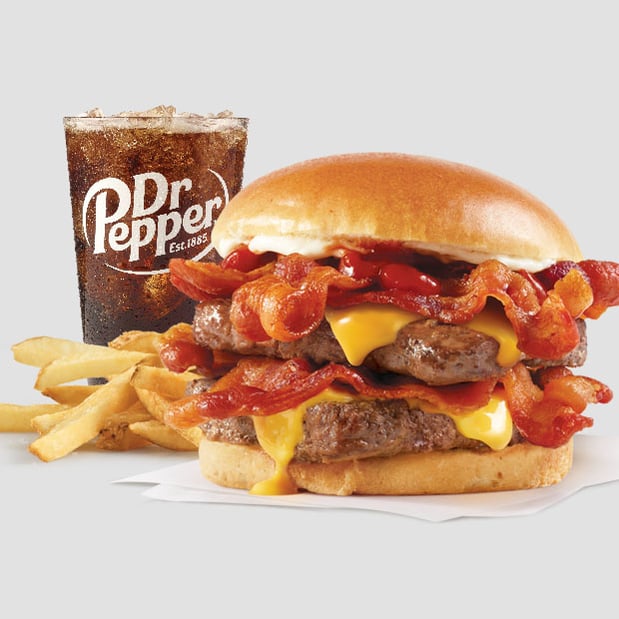 Free fries & a drink. Almost as good as bacon. Almost.
It's hard to make something as good as the Baconator® even better. But we like challenges. Get that or any other premium hamburger, and we'll give you a small fry and a drink for free. Apparently, the difference between good and great is $0.
Featured Menu Items
S'Awesome Bacon Cheeseburger

A quarter-pound* of fresh, never frozen beef, three strips of Applewood-smoked bacon, melted American cheese, crisp lettuce, onion, and pickle, all covered in our signature sweet, smoky, tangy sauce. A masterpiece signed with S'Awesome.

Southwest Avocado Chicken Salad

Made fresh daily with Wendy's signature lettuce blend, pepper jack cheese, diced tomatoes, cool, creamy avocado, Applewood smoked bacon, and grilled chicken breast hot off the grill, all topped with Marzetti® Simply Dressed® Southwest Ranch Dressing. It's zesty and Southwesty! Nutrition and allergen information is inclusive of all ingredients in this salad including two packets of dressing on the full-size salad and one packet on the half, which come on the side.

North Pacific Cod Sandwich

Wild caught North Pacific cod filet, crunchy panko breading topped with creamy dill tartar sauce, three dill pickle slices, and lettuce. There may be plenty of fish in the sea, but this is by far the most delicious.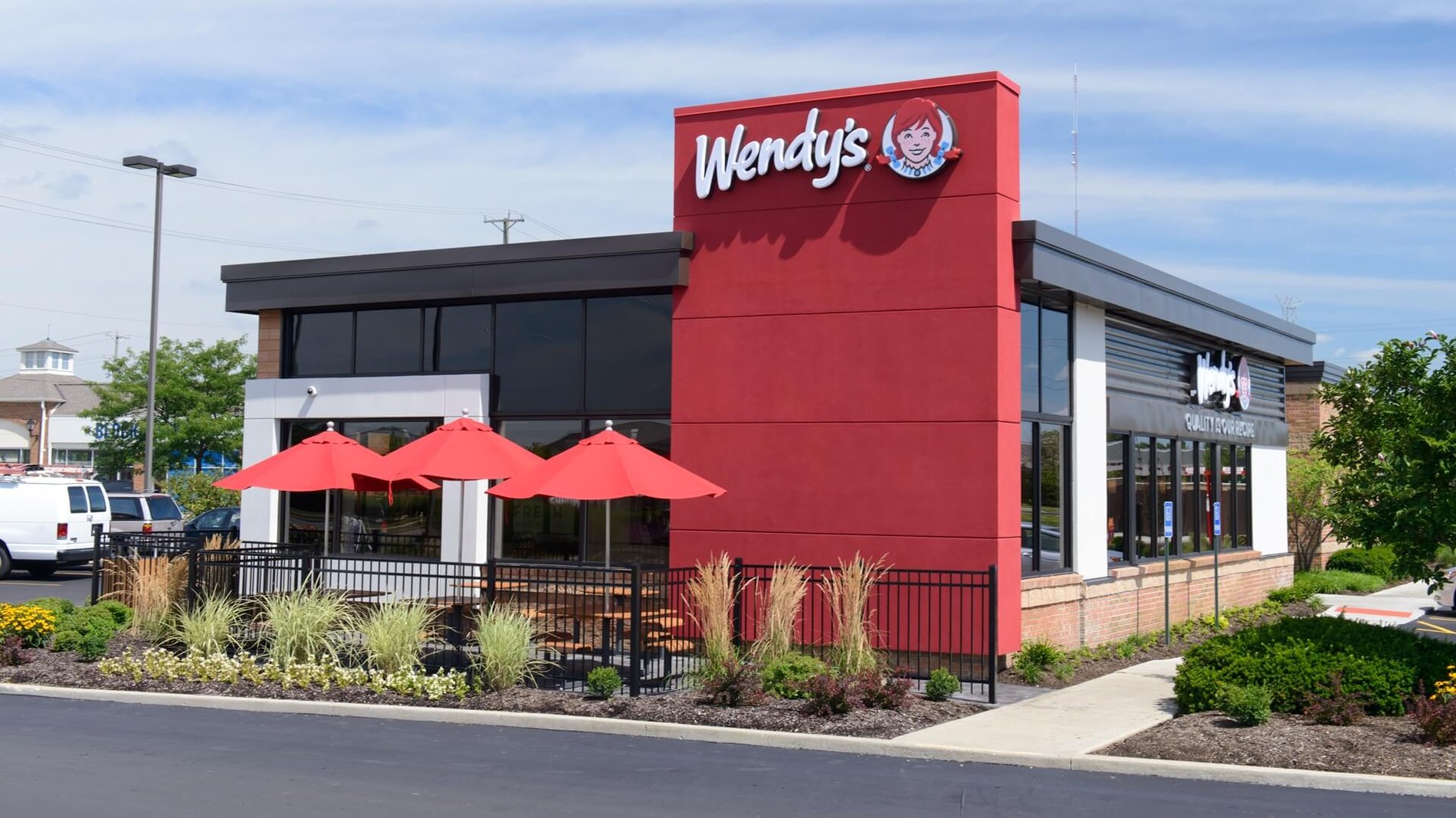 About

Wendy's

9800 Fredriksburg Rd
At Wendy's in San Antonio, TX we're serving burgers made with 100% fresh, never frozen beef. Order natural cut fries, Wendy's classic chicken nuggets, fresh salads, a sweet Frosty, or meaty Baconator at a Wendy's near you. See our Wendy's San Antonio, TX hours, Wendy's coupons and menu. Download the Wendy's app to get Wendy's specials and deals.
wendys.com